---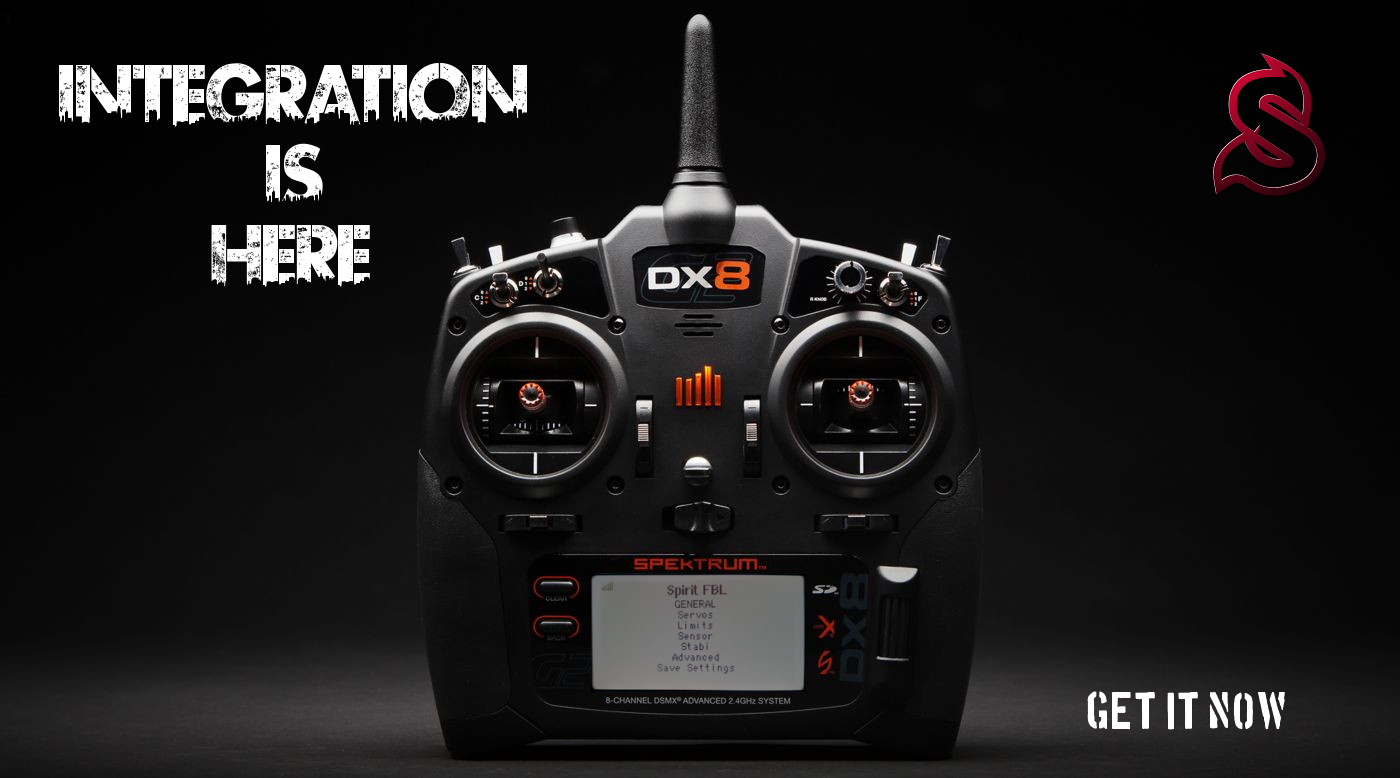 New revolution is here!



All latest Spektrum radios can utilize full integration and telemetry from now.
You can configure any parameter at any time similarly as with our other integrations.
No need to buy anything expensive, you will need only one telemetry receiver and then it will work.

Older Spektrum radios can still get a telemetry data.



Available for all Spirit units.



How to make it work?
Check our guide with all the details!
Spektrum Integration

Firmware and software update is already available for all interested pilots.
You can send request at info@spirit-system.com.

Works with the ESC Telemetry! Supported ESCs are:

Castle Creations Phoenix Edge & Talon
HobbyWing Platinum V4
Scorpion Tribunus
Kontronik Kosmik & Jive Pro
Kontronik Jive & PowerJive

Triple redundancy:

With Spirit Pro units you can get rock solid link with a three separate receivers. SPM4649T and 2x Spektrum Satellites.


Soon to be released officially.